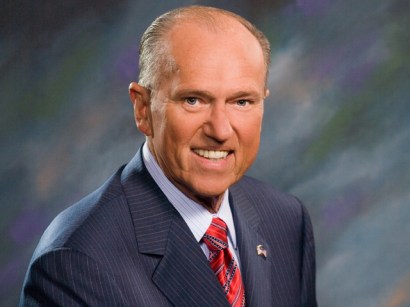 If some of you did not get to know who George Michael was via the small screen, you have no idea what you missed.
He was a Washington sports anchor (or perhaps icon) for WRC-TV
and earned recognition nationwide for his syndicated sports highlights show "The George Michael Sports Machine," -- which many think was a forerunner to what ESPN is known for today -- passed away this morning at 70 of chronic lymphocytic leukemia.
For those who grew up in Washington, he was the king of sports and perhaps the last of a dying breed. I always used stay up on Sunday night and catch him during my summers hosting "The George Michael Sports Machine" and especially for many who didn't have cable TV, his show was one of the few that gave viewers a glimpse of what was going on nationally.
I don't know how many feel outside of the Mid-Atlantic region feel; however, for many sports fans, it's a day of sadness and celebrating his work.