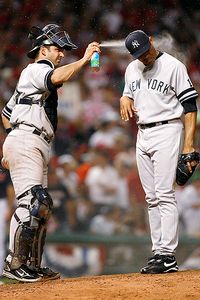 For all those Yankee fans or baseball memorabilia buffs who have always wanted a piece of history to add to your collection, here's chance to pick up a unique piece!

Well, Major League Baseball has an auction online for a can of bug spray used in the Yankees' dugout when those tiny midges swarmed Cleveland's Jacobs Field will be among the items up for bid in a Major League Baseball auction of memorabilia from the 2007 postseason.

The auction for the can, plus more than 50 autographed and game-used items, runs from Nov. 23 to Dec. 7. Fans can bid online at MLB.com.